Listed in the 'CAMRA good beer guide' every year since we began back in 2008, our cosy front bar is the most popular place in the pub. From here we serve a rotation of award winning ales from local breweries on pump and from the cask. We also stock a great selection of quality wines, craft lagers, spirits and bar snacks. You can expect a warm welcome from friendly bar staff; guitar and banjo playing in the corner on a Saturday; a monthly Sunday quiz night; locals sharing food, and a fantastic bi-weekly traditional folk music session.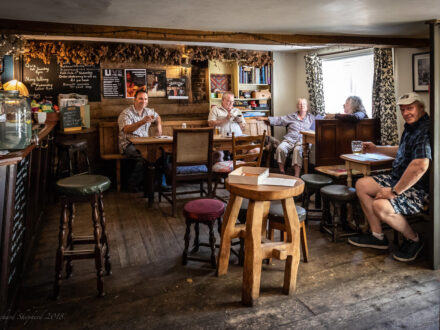 Our more spacious back room with a large table is popular with community groups such as the Winchester writers' circle, Association of Authors, the monthly singaround session, as well as larger groups wanting to eat together. The back room is a permanent exhibition space for visual artists.
Our intimate 40 capacity cellar music venue was started in 2017 and has over the years become a renowned folk and roots venue hosting exceptional musicians from around the world. Events can be seated or standing and tend to sell out fast so we recommend booking tickets in advance. See our What's On? page for more details.
The cellar space is also home to free monthly reggae / DJ nights for those wanting to dance and where the shanty singers congregate for those wanting to sing.
This little pop up bar is open during particularly busy events and on request for parties.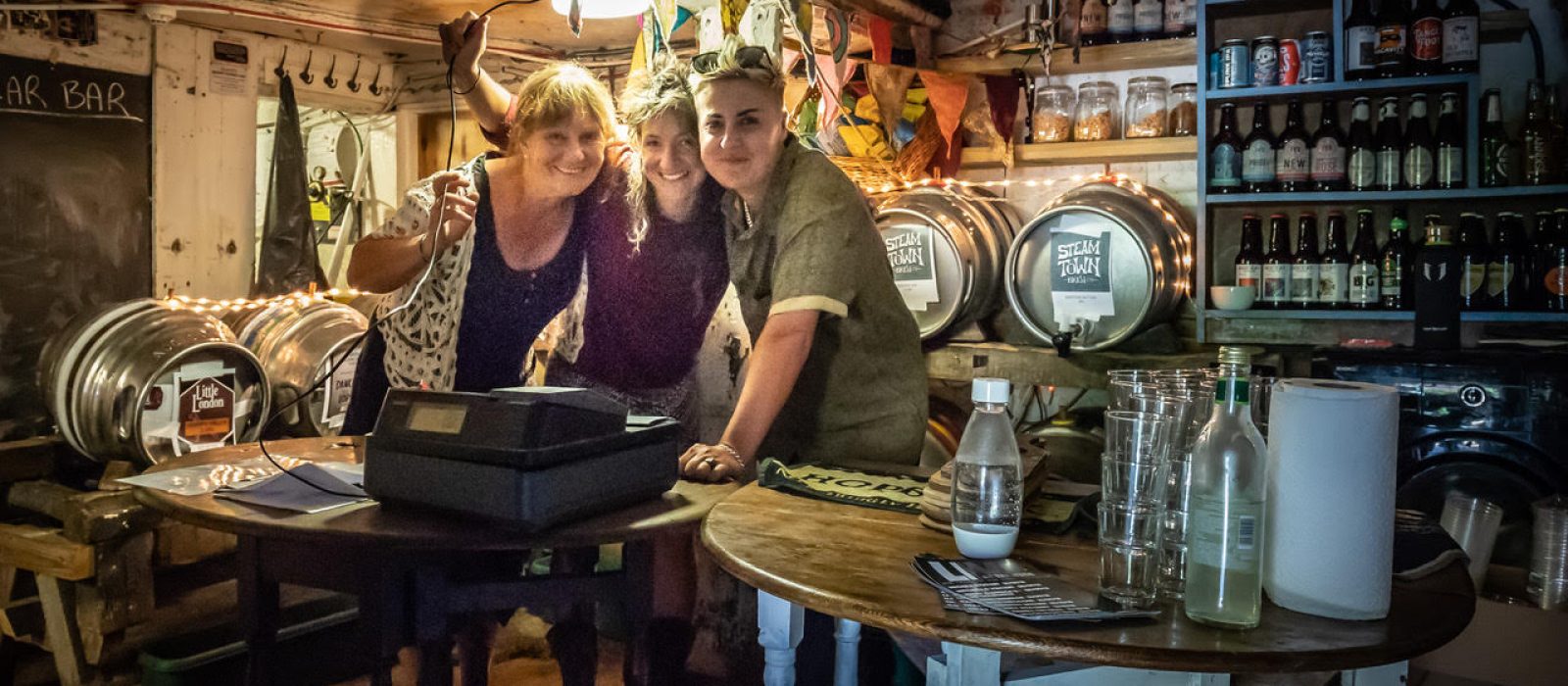 From the street you would never know that we have one of the largest beer gardens in the area. Our lovely atmospheric garden is a sun trap in the summer and heated in the winter. During our annual beer festival and pie competition events we serve food from the outside shelter and it's a popular place to congregate all year round.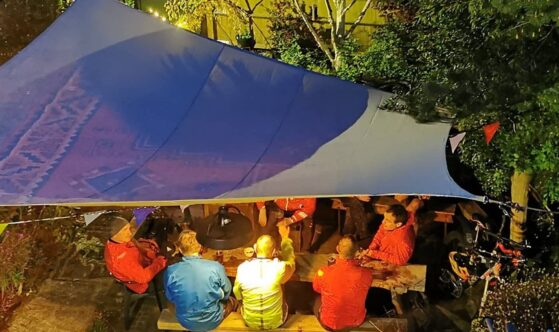 Hiring our cellar for private parties, meetings, workshops...
This can be hired for private groups, music, drama and dance rehearsals, wedding and birthday parties and so on,
for a very reasonable fee, and is available to charities and community groups free of charge. 
Hire fee is £50 for every 5 hours either evening or during the daytime. Please contact us by email or telephone to book.